Manchester United takeover: Key questions answered about potential buyers, transfer impact and when deal would be completed | Football News
Who is interested in buying Manchester United?
Sir Jim Ratcliffe's INEOS group have confirmed they are bidding to buy Manchester United and reports say there is interest from the USA and the Middle East, including Qatar.
However, while there has been interest, I'm being told by one party who are considering making a bid that it hasn't been quite at the level expected and certainly not as much as there was when Chelsea was for sale. Last year there were more than 100 expressions of interest in buying Chelsea – although that was an exceptional case, with a deadline and driven by a global news story and also the aspect of some bidders looking for publicity.
There are likely to have been other potential buyers for United who have contacted The Raine Group – who are orchestrating the sale or invitation for investment on behalf of the Glazers – which we don't know about. They will all have had to sign confidentiality agreements. But there hasn't been the media circus around potential candidates as we saw with Chelsea.
It's also worth noting that the Glazers would potentially just be interested in someone investing in the club, rather than buying it completely. . It's well documented they need to redevelop Old Trafford and do some work on their training ground and that could end up costing around £1bn.
If bidders from Qatar did come forward, what would be driving their interest?
The Qataris want to build on what they see as the success of the World Cup and one way of doing that is to buy a club in the Premier League or a stake in a club in the Premier League, the biggest, most popular league in the world.
The good news for them is they are spoilt for choice at the moment. Liverpool and Man Utd are effectively for sale and there are lots of other clubs looking for investment. Any Qatari move into the Premier League may also see them buying a minority stake in a club such as Tottenham Hotspur.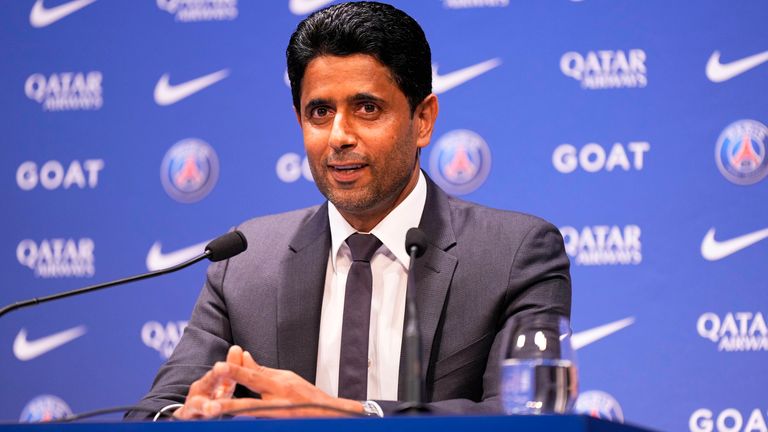 The chairman of Qatar Sports Investments – which owns Paris Saint-Germain – Nasser Al-Khelaifi met Tottenham chairman Daniel Levy at the World Cup and in London last month. According to Tottenham, the meetings were not about Qatar buying or investing in the club.
The Qataris are aware that their name could be used to drum up interest from other investors but they are looking for a way into the Premier League market.
Would Qatar Sports Investments' ownership of PSG be an issue?
Al-Khelaifi is also the president of Paris Saint-Germain and the European Club Association and UEFA rules would make it difficult for QSI to own another big European club, although they have recently bought a 21 per cent stake in Portuguese club Braga. If QSI bought Man Utd, for example, they could noy play in the Champions League in the same season as PSG. There are ways around that though.
There are lots of other Qatar-based groups and individuals who could buy Man Utd instead of QSI.
After all the focus ahead of and during the World Cup of human rights issues in Qatar, what would the reaction be if investors from that country bought a Premier League club?
It would be controversial. The country's track record on worker's rights, women's rights and its treatment of the LGBTQ+ community has been criticised over the past few years in the build-up to the World Cup and it would certainly draw media attention again if Qataris were to buy Man Utd.
The Daily Telegraph's Jason Burt and The Sun's Charlie Wyatt take a look at the potentially huge story of Manchester United being bought for six billion pounds by Qatari based investors.

There would be some supporters who would be delighted by the prospect of owners with near-limitless wealth arriving at Old Trafford but others who would not feel comfortable with them owning their club.
Amnesty International has said the potential Qatari bid should be a "wake-up call" for the Premier League to strengthen its ownership rules but relations between the Qatari and UK governments is good and there wouldn't be an expectation the Premier League would block that type of investment.
How much is Man Utd likely to cost any buyer?
The Glazer family want £6bn for the club – but it is currently valued at £2.9bn on the New York Stock Exchange. That is a significant gap and it is worth noting that even the lower valuation would still be a worldwide record for a football club.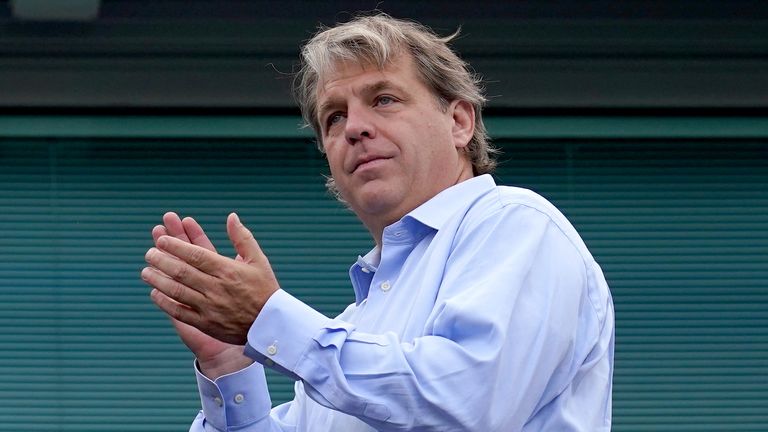 To put those numbers into context, the most-expensive sports team ever sold is the Denver Broncos American Football team, who were sold for £3.75bn last year. Chelsea went for £2.5bn but Newcastle was picked up for £300m – and PSG cost the relatively small amount of £60m in 2011, less than some players are signed for these days!
The feeling among the new Chelsea ownership is that they got a great deal and they'll be watching closely because if Man Utd or Liverpool are sold for over £2.5bn that will reaffirm that belief.
However, will a buyer be prepared to pay as much as £6bn for a club which has a turnover of around £580m, with about 80 per cent of that going on wages? Especially when there is probably around £1bn needed to be spent on improvements to the training ground, stadium and general infrastructure?
When could we expect a deal to go through?
The Raine Group want bids to be in by the middle of February and those offers will then be considered. It could be done before the end of the season but there is no hard or fast deadline, as there was with Chelsea. The deal to buy Chelsea was done in three months, which was extraordinarily quick because it had to be.
If a big bid came in beyond mid-February it wouldn't be turned away either, so there is no rush.
If it was completed before the end of the season, there could be big funds available for Erik ten Hag in the summer transfer window?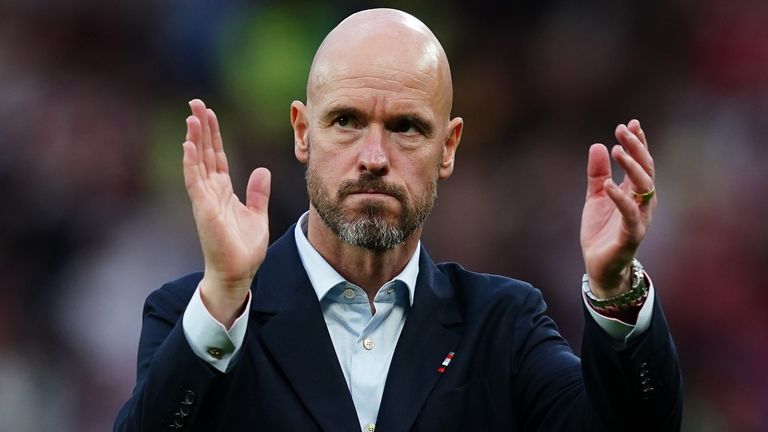 That's a possibility – depending of course on who became owner and how much they'd spent to take control. We have seen the amount of spending Todd Boehly and Behdad Eghbali have overseen at Chelsea and there is the potential a new owner will try to make their mark at Man Utd.
But it is worth pointing out a study into the biggest net transfer spends over the past five seasons, which shows Manchester United have the second-highest spend in the world over that period.
So it's not like there hasn't been significant money spent on new signings at United in the past.
With both Man Utd and Liverpool effectively up for sale at the same time, which club would be the better deal?
Football finance expert Kieran Maguire claims Fenway Sports Group could be set to make up to a 14 times return on their investment in Liverpool if they decide to sell the club.

That is an interesting question – and could have an impact on how the Man Utd bidding process plays out.
If you look at Liverpool, Anfield is being developed and they have a virtually brand-new training ground, so the investment required in infrastructure would be less. They also have the huge global fanbase, the six European Cups/Champions Leagues and would be cheaper to buy.
In contrast, Man Utd would be a longer term project, because of the work needed on the stadium and training ground, and they will be more expensive to buy.
Amnesty International on potential Qatar Man Utd bid: A "wake-up call for Premier League"
Reports of an imminent Qatari bid for Manchester United should be a "wake-up call" to the Premier League to strengthen its ownership rules, Amnesty International has warned.
"Coming in the wake of the World Cup and strenuous efforts from the Qatari government to fashion a glitzy new image for the country, it seems highly likely that any Qatari bid for Manchester United would be a continuation of this state-backed sportswashing project," Peter Frankental, Amnesty UK's economic affairs director, told the PA news agency.
"We saw only limited reforms on migrant workers' rights in Qatar in the lead-up to the World Cup, and there's been no movement whatsoever in ending the disgraceful criminalisation of LGBTQ+ people or institutional discrimination against women.
"It's been nearly 18 months since the hugely controversial Saudi takeover of Newcastle United and a Qatari bid for Manchester United would be yet another wake-up call to the Premier League over the need to reform its ownership rules.
"We're not necessarily opposed to the involvement of state-linked overseas financial consortia in English football, but the Premier League must urgently strengthen ownership rules to ensure they're human rights-compliant and not an opportunity for more sportswashing."
Gary Neville says the priority for any new owners of Manchester United has to be results on the pitch and says the club have to be at their best to beat Arsenal this Sunday.

"The main thing is that the Glazers leave as soon as possible," Neville told Sky Sports. "The second thing is that the club needs to be now in good hands and with someone who has feelings for the club.
"Sir Jim Ratcliffe was born in Manchester and knows the area. If he wins it, there will be a lot of happy Manchester United fans as I think he'll want to do the right thing by the club.
"Beyond the Glazers leaving, I don't think United can afford to be with another investment fund where they're expecting a return on the money. That's what worries me about private equity coming into football.
"People are still looking for a return on their money and a return on their investment. Manchester United need a debt-free football club with someone who is willing to put money into it.
"The problem is the price they're going to have to pay for it is going to be big so you're going to have to have deep pockets. I don't know if Sir Jim is going to be able to bring people in with him, but I'm hopeful that can happen.
There could be any number of buyers – it won't just be Sir Jim bidding. I'd like to see criteria set for what a new Manchester United owner looks like.
"They have to be debt-free and make sure they invest in the facilities, the infrastructure, the training ground, the stadium.
"Making sure they put money into the football project, the fan experience and fan involvement: they're really important things as part of a manifesto that the Glazers haven't been transparent about.
"I just hope the highest bidder sees this as more than something they can flip in three years for a billion more.
"The priority for the new owners has to be winning. A winning Manchester United is difficult to stop – we've seen that in the past.
"With significant investment, the club then can become dangerous as a force again. The priority has to always be football performance and then you talk about fan experience. The stadium and the facilities have to be world-class again."
Please follow and like us: