How POS operators exploit customers amid cash swap saga
"We buy them from banks. It's not our fault. You people (referring to our reporter) should tell CBN to make the money available if…
Many Point of Sale (POS) operators in Ibadan metropolis have resolved to cashing out on residents following the Central Bank of Nigeria (CBN)'s recent cash swap policy and scarcity of new naira notes in circulation.
President Muhammadu Buhari had recently approved the CBN's request for the extension of the deadline for swapping old Naira notes with redesigned ones. The new deadline has now been shifted from January 31, 2023, to February 10, 2023.
Despite the extension, some commercial banks have not been dispensing both old and new naira notes at their ATMs for reasons best known to them.
Our reporter gathered that there are long, frustrating queues at the few ATMs dispensing the new notes in the area.
Based on the backdrop, POS operators now charge high for cash withdrawals and transfers blaming the CBN for the scarcity of the new notes in circulation.
'N2,000 for N10,000 withdrawal'
In a quest to investigate POS operations in Ibadan and environs, Tribune Online takes a tour round POS points in Ibadan metropolis.
Some of the places visited include Moniya, Gate, Challenge, Sango, UI, Mokola, Oke Ado, Ojoo, etc.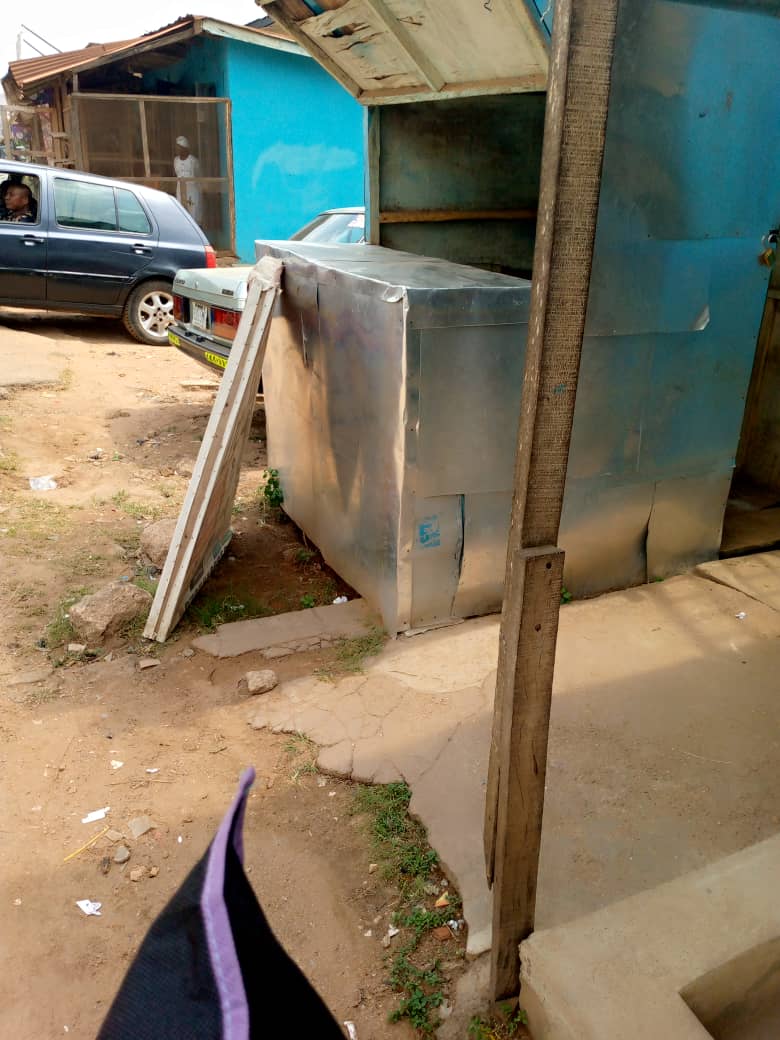 More than 20 POS operators in the commercial city told our reporter that they charge as low as N200 for cash withdrawal of N1000 new notes.
The average withdrawal of new notes, however, is higher in the Ojoo area of the State where POS Operators collect N2000 for N10, 000, N800 for N500, N200 for N1,000, among others, the investigation showed.
"I used money to buy money. They did not pay us in bank. I normally buy them (new notes) from Mokola," a POS operator at Ojoo told our reporter during interrogation.
Another POS operator, who did not want her name and location mentioned, said they now had to pay additional fees to the banks in order to release the cash.
"We buy them from banks. It's not our fault. You people (referring to our reporter) should tell CBN to make the money available if they don't want us to be selling it," the source disclosed.
ALSO READ: Cash swap: 'Not happy with the extension', Nigerians react over CBN fresh deadline
Mokola
At Mokola, our reporter made a cash withdrawal of N5000 (as seen in the photo above) and paid N500 as charges.
One of the POS operators identified as Olufunke Oyindamola, claimed some banks now pay N100 denomination in place of large sums following the scarcity of new notes.
"I saw hell to even withdraw these new notes with me. The queues at ATMs are so annoying. I have some people that had to even pass the night at ATM just to withdraw new notes. It is really crazy," she said.
Most of the POS points visited at Moniya by our reporter were short of new notes while others that have prefer to hoard them following the February 10 deadline by CBN.
"I don't have o. New notes are not available for now," a POS operator emphatically answered when our reporter requested the new notes.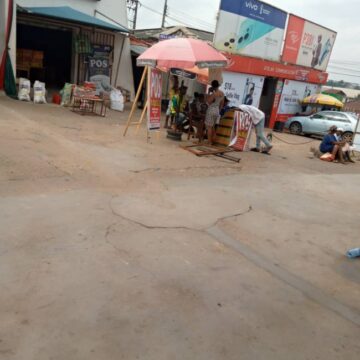 Please follow and like us: